EXECUTIVE PROFILE Dynamic entrepreneur energized by delivering creative and innovative software solutions. Continually evolving business leader with experience in technology consulting and advisory services, transformational business presentations that help business be more productive and profitable. Managing an international team of developers focused on customized software solutions. Designed and built projects involving integration to hardware and interfacing to existing ERP software systems. Computer vision, AI, RFID, ICO, Blockchain, Ethereum, Mining, Casper, Hyperledger, Smart Contracts are just some of the recent areas of focus.
EDUCATION OSU industrial Design, Bachelor of Science, Electrical Engineering– Franklin University, 1987.
Professional Engineer Certified.
KEY COMPETENCIES Leadership, team building, customer engagement, group presentations, Blockchain technologies, ICO's, crypto mining, managing development and integration of projects, troubleshooting networks, testing systems, requirements discovery, mobile e-commerce, online banking, technology enthusiast, multilingual, funny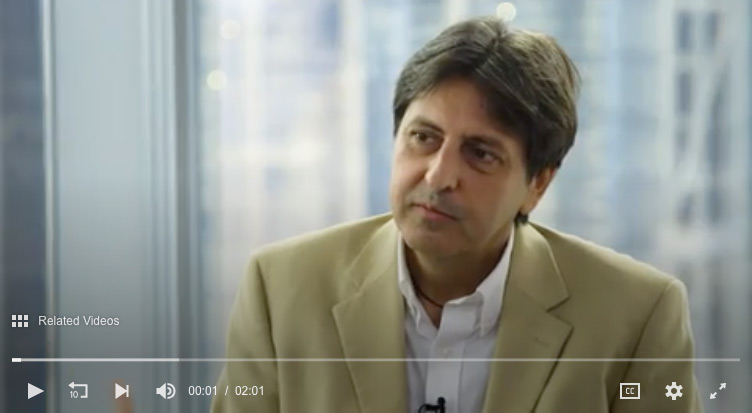 TECHNOLOGY & SOFTWARE KNOWLEDGE Windows, MAC, IOS, Android, Citrix, PHP, Linux, Unix, AS400, Web sphere, Nutanix, hyper-converged architecture, VMWare, NetApp, EMC, Apache, Freedcamp, Github, Slack, project management software, IPX/SPX, PPP/SLIP, LAN/WAN routers & switches, Microsoft Office, Video streaming, AR/VR, Image recognition, AI, Big Data, ICO's, SWARM, IPFS, blockchain, smart contracts, HyperLedger Fabric consensus, private transaction, confidential contracts. Internet of things IoT. EE Professional engineer.

See full resume here...
SOME OF ARAM'S PROJECTS Ryan's Guardian Angels
Time vs Money
mobiART: e-commerce and image recognition combined
KANSAS Band merchandise store
Eli Lilly utilizes Mobius brand recognition technology
Coty Prestige Vegas for Men fragrance mobile commerce
Mobius Image recognition used on product packaging
Stand up to Cancer VISA
got milk campaign
Picfly - Miranda Grammy
Picfly - Goody's

PATENTS Audio and motion-based control of a personalized smart appliance, media, and methods of use Mobilux system utilizing camera-equipped cellular telephones for anti-counterfeit authentication Method for tracking and processing passengers and their transported articles Wet garment detector System and method for exchanging information System and method utilizing camera-equipped cellular telephones Interactive promotional gaming system and method System for registering and tracking vehicles Method for tracking and disposition of articles Method for identifying and tracking test specimens Systems and methods for accident notification, Patent number: 10096226
ABOUT ARAM Aram Kovach was born in Belgrade former Yugoslavia his father a nuclear scientist and inventor, and his mother a world renowned opera singer.

Aram's journey really begins with his father, an accomplished scientist sought after by governments for his expertise in health physics which is the effect that radiation has on the human body. The senior Mr. Kovach moved his family to the United States, and the young Aram began a life journey that continues to this day. His delight and inspiration of his coming to America is no less diminished by the passing of years.

To hear Aram tell the story:
"All of a sudden we're in this airplane, and when we land, a huge limo pulls up and in we go to the American Consulate, I am asked if I'm hungry, and pizza mysteriously appears.....YOUVE GOT TO COME TO AMERICA, its a great country! They drive these big cars, feed you when you land and everyone is super nice, its fantastic.

Possibly the most important moment in his career was stepping off this airplane with his father.

We can only imagine what he felt as he stepped in the great unknown, heart full of trepidation, yet very delicately supported by his Father whom the world respected and Aram adored.

Aram comes to America.
Inoculated into the wide world of possibilities, surrounded by his father's associations with other thinkers and scientists, and with their great wealth of mentorship offered and accepted by a young man cognizant of the stature of his Father and his contemporaries, he ultimately graduates as an Electrical Engineer.

Gravitating toward important work and adventure, he worked along side his father in a dizzying array of projects. The torch was passed. Engaged in a world where anything is possible for those who think and act, Aram continues to blaze a trail of innovation:
Aram Kovach, PE Engineer. Inventor. Entrepreneur. Innovator. Aram Kovach, CEO of Mobius International, Inc, is a multi-lingual Professional Engineer who has made a career of pioneering emerging technologies. In the mid nineties Aram helped launch the Check FREE, remote online access integration with Banks, for bill payment and bill presentment using web services. He is recognized as one of the digerati elite, holding multiple technology patents while continuing to develop and implement new cutting-edge applications. As chairman of Mobius
International, and with his vast experience in multiple high tech fields, he founded CompEx in 1998 with the international goal of helping companies leverage technology for improved operational proficiency using an intuitive self-learning system. A next emerging focus in mobile commerce will utilize innovative solutions like mobile banking, mobile commerce and emerging payment systems such as bit coin and Ethereum block chain apps creating smart autonomous contracts. Aram has once again pushed the envelope with mobiREPORT.mobiworld.me., and mobiRAD.mobiworld.me, and now RyansGuardianAngels.com, These self-learning Artificial Intelligence systems and Augmented Reality gesture based system along with Sound Scape identification mobile commerce second screen technologies are just a few areas of interest and development focus for the team. The growing trend of innovation moving increasingly mobile, CompEx is placing current emphasis on their Mobius® platform. With a common camera cell phone and a patented recognition algorithm to identify embedded indicators in an image, a powerful combination is achieved. Simply put, take a picture of an image with a cell phone to trigger programmed in functions; send information or get it back. From growers to consumers, the power of today's mobile devices will allow for the ultimate in flexibility and decentralized blockonomi applications with as yet unimaigned ease of use. Numerous projects are in development for marketing, mobile commerce and product authentication and traceability applications. Target results include secure mobile commerce, low cost of entry, ease of implementation, cost effectiveness, data mining, and consumer level participation. Mobius works with all cell phones and all networks and carriers globally without the need for an app or a download. Relevant and useful applications are severely lagging the power of today's hand-held devices and wireless networks. Mobius aims to usher in this natural evolution and be an intrinsic part of the proverbial next-big-thing. http://www.linkedin.com/in/aramkovach

Personally, I would introduce Aram from a podium simply as follows:
"Aram Kovach is many things: a scientist, inventor, theorist, visionary. But the world inhabited by those who seek his expertise, those who benefit from his team's substantial work product, he is only one thing:
Aram Kovach is a "Rain Maker".

Author: Randall Reed Williams